#
Interschalt Bluefleet and GL ShipManager Added to Free Data Migration Offer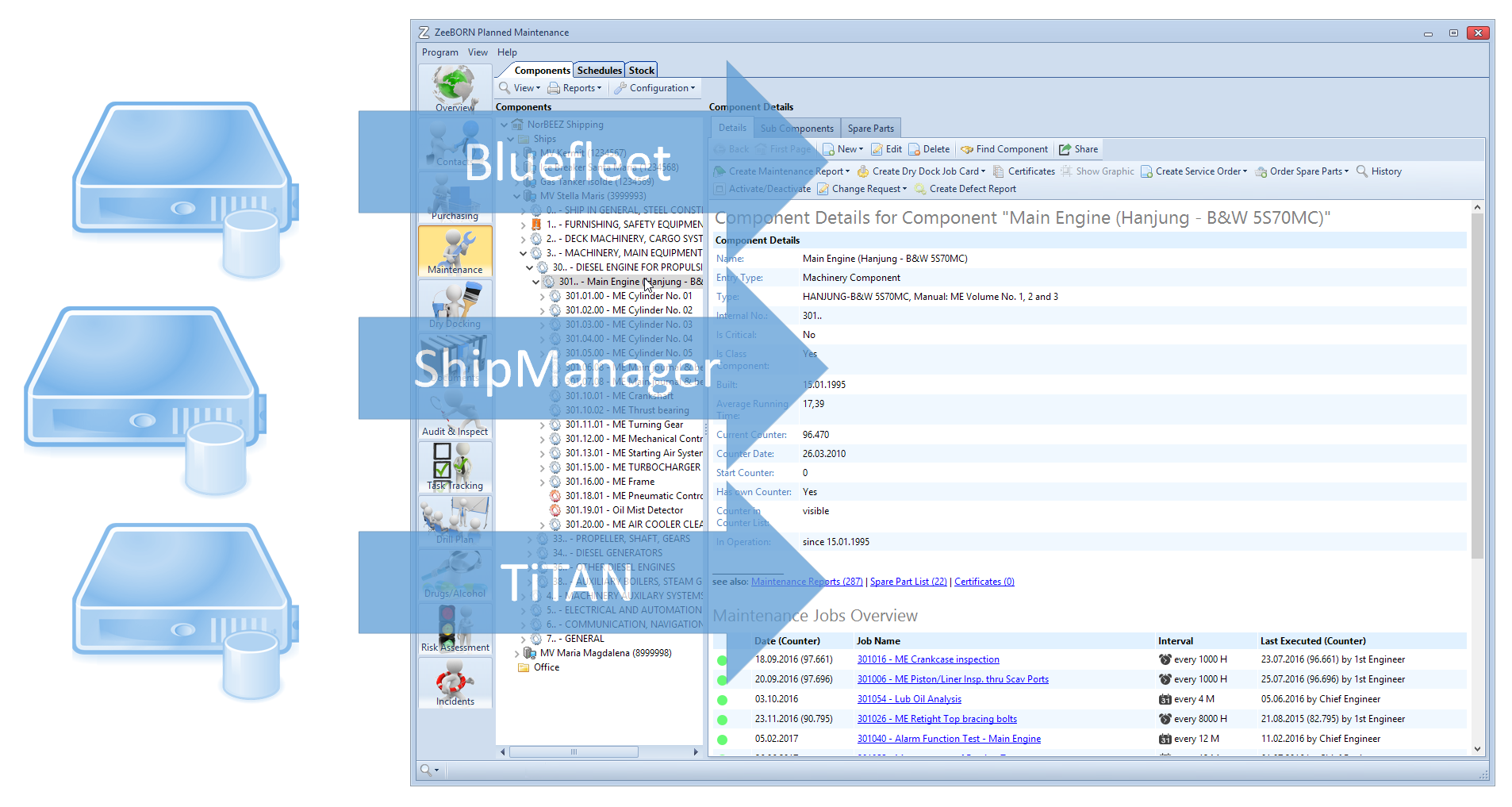 Starting with the September 2016 release of the ZeeBORN software, ZeeBORN extends it's free data migration offer to customers still using Interschalt Bluefleet and GL ShipManager.
Upgrading from an established management system to a new solution is always a challenge. But circumstances like fading support and missing future development of the current system is usually the main driving factor for making a migration necessary. While the replacement of one software with another software isn't that problematic anymore, keeping all the data collected over the lifespan of a ship and company is still a problem. Quite often a system migration comes together with a certain loss of data, up to a total loss plus having to create and collect the necessary data from scratch again.
For ZeeBORN it was never acceptable to lose any of the existing data while migrating from a previous system to a ZeeBORN solution. This led to the development of specialized tools that take care of the full migration process. Meanwhile those tools have reached a level of reliability, speed and comfort that ZeeBORN is now in the happy position of offering data migration services for free.
#
Check the migration reliability without investing a single Cent and before signing any contract
Due to the high automation of the migration process, ZeeBORN can even offer to enable a test of the migration capabilities while using the ZeeBORN Demo on our server. Just give us access to your data and we will take care that you can test our solutions with your own data - without investing a single Cent and before signing any contract.
That's the way we build trust into our solutions and services.